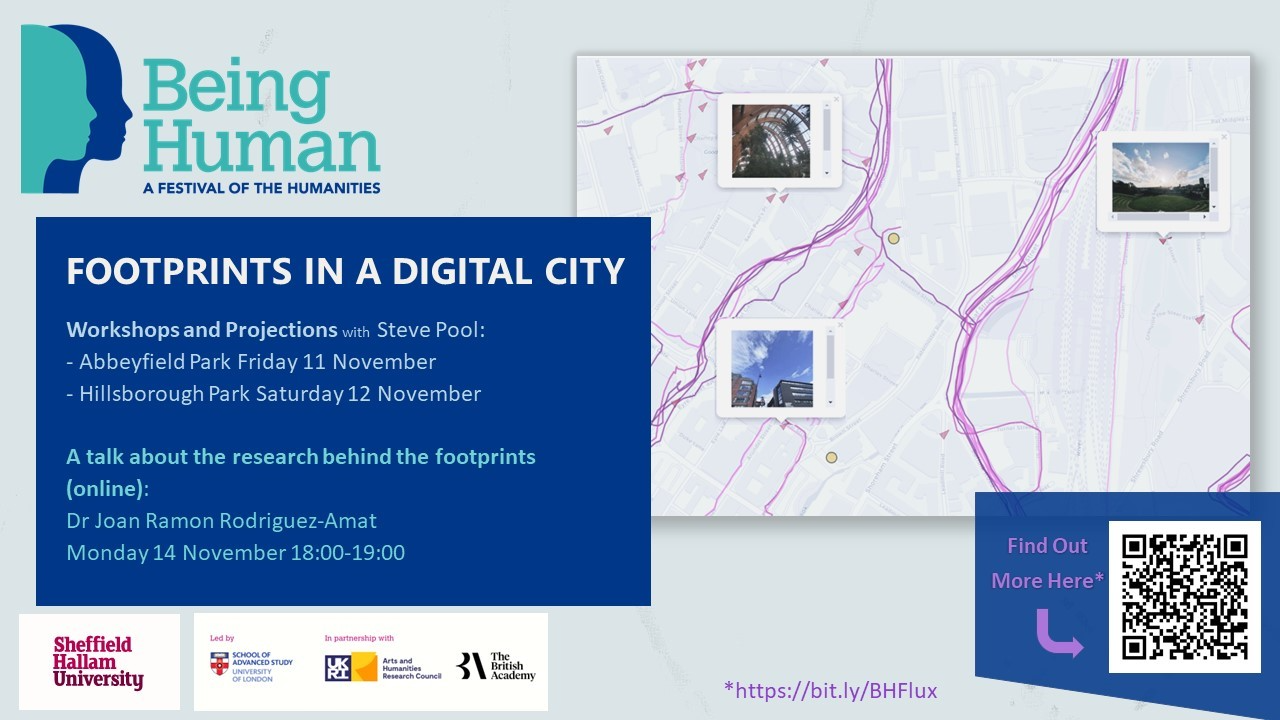 Being Human, the UK's national festival of the humanities, returns to towns and cities across the country from 10-19 November 2022. Each year, Being Human presents hundreds of free events across the UK and beyond. All festival events are led directly by researchers, in collaboration with cultural and community organisations. Events are designed to celebrate and demonstrate the ways in which the humanities inspire and enrich our everyday lives, help us to understand ourselves, our relationships with others, and the challenges we face in a changing world.
As part of the festival, researchers from across CCRI are hosting events in Sheffield: creative conversations with locals to imagine how communities might find ways to thrive together in the face of the climate crisis; reflective creative writing at Weston Park Museum, photography workshops to create images of Sheffield neighbourhoods and consider the digital footprints of the data we create; outdoor projections in Abbeyfield Park and Hillsborough Park Walled Gardens (see the yellow dots on the map).
Video and projections by Steve Pool.
I have been working with artist Steve Pool and Sara Trentham-Black on Footprints in a Digital City. The work consists of collecting geotracked walks and geolocated images (see the map above, or click here for a full screen view) and organising photographic workshops and projecting images and maps on buildings across the city.
This participative and citizen driven research shows how dwellers appropriate Sheffield and its neighbourhoods, and how the digital footprints of our daily lived localities can also be harnessed to better understand the cities we live in, and not only to feed data-capitalist expropriation.
If you live in Sheffield or surroundings and want to contribute with your own pictures, you can upload them with this link, make sure you have your GPS active, and go! If settings are right, they should be visible on the map in a matter of hours; and if you want to contribute with Strava walks, you can also use the instructions here and upload the track.
After the projections, I also gave a public talk to share a little more about the background of the research. See the video here: